Dedication of the Eirakuan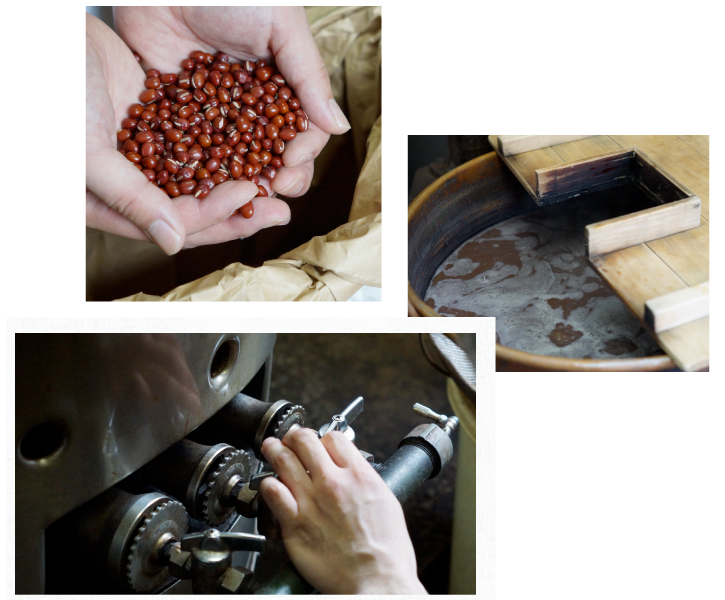 We use 100% Dainagon azuki beans from Tokachi, Hokkaido.
We carefully extract the natural sweetness and umami from the azuki beans.
We handmake each one of them with the greatest attention to the temperature and the amount of water so that people can enjoy the perfect texture.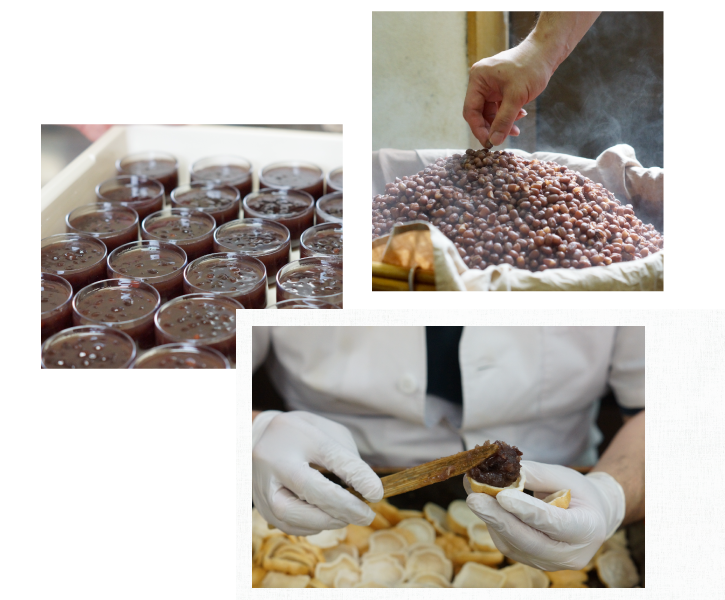 We continue to make Takara Monaka using a closely guarded recipe passed down in the family.
We maintain attention to detail not only in the taste, but also in the appearance. We make each Takara Monaka carefully by hand, wishing good fortune to those that may eat it.